Viamark has been working closely within the Telecom industry for over 15 years. Throughout this time, we have been consistently providing our trained expertise and assisting our Telecom clients to accomplish every aspect of their marketing needs. Our services include, but are not limited to, traditional marketing, website design, programming, digital marketing, SEO and SEM, and App development. We like to say at Viamark, 'If you can imagine it, we can make it happen'! Read below and discover the extensive list of services that we can provide your company. We have a strong passion for our work and invest our full attention in our clients' needs to develop successful marketing campaigns that deliver the desired results.
Our Services
Website Design & Programming
App Design
E-commerce
SEO/SEM
Pay-Per-Click Advertising
Email Marketing
Google Analytics
Print Advertising
Market Research
Logo & Image Identity
Public Relations
Press Release Creation & Distribution
Collateral Development & Printing
Television Advertising
Radio Advertising
Multi-Market Placement
800 Vanity Number & Monitoring
Media Research, Planning & Placement
Mobile App Development
Brand Concept
Outdoor Marketing
Signage
Audio & Video Production
Merchandising
Direct Mail
Social Media Management & Advertising
Case Studies
Blogging
Copywriting & Proofing
Invoice Reconciliation
Budgetary Recommendations
Response Analysis
Local & National Media Buying
Ongoing Media Management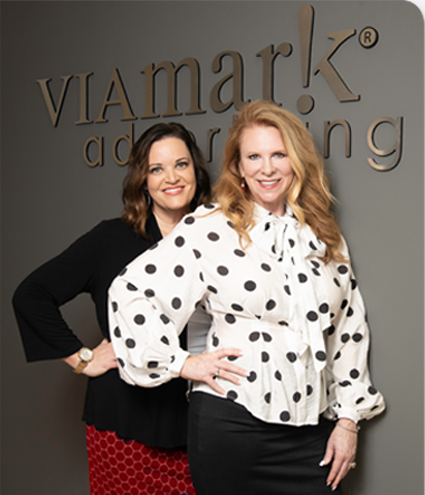 About Viamark
Founded in 1996 in New Bern, North Carolina, Viamark Advertising was established with a simple philosophy in mind: low fees, high quality. For local and regional businesses, this meant finally getting high-result ad campaigns and marketing expertise within a reasonable budget. Since that time, Viamark has grown from one shop to having ten locations from South Carolina to Massachusetts. Our team of experts has more than 15 years of experience working within the Telecom industry. During this time, we have developed an expansive portfolio of clients and a vast array of knowledge. Working very closely with our clients, we truly are an extension of your internal marketing team. Furthermore, we are well versed in all forms of media, which makes working with us abundantly easier and less expensive than having to hire individual web developers, designers, and marketing specialists. We handle everything for you, from beginning to end, so you can rest easy knowing your marketing strategy is well planned, managed and results-driven.


Telecom Client Testimonials
"When it comes to creativity, the Viamark team constantly hits the mark. Over the years, our television spots, direct mail, bill inserts, newspaper ads, and web pages have received more response than any I have seen during my 19 years with Home Telecom. If you are looking for a creative, responsive, and flexible agency with a top-notch team to help you get the most out of your marketing dollar, look no further than Viamark."
Gina Shuler
Home Telecom, Director of Marketing
"Our company provides telephone, cable TV, wireless, security and broadband services. Viamark, more than any other Ad agency we have worked with, has the unique ability to grasp the complexities of our business and lend support where it is needed most. We've been using Viamark for 15 years and I can't say how pleased we are with the work they do."
Jody Heustess
ATMC, Vice President of Marketing and Customer Care
"I would just like to thank Viamark again for helping us get our new broadband calculator up on the site, just in-time for the launch tomorrow! This past week, we also finalized multiple new broadband plans/prices tactics- and then you were also able to get all of our promotional pieces out the door for the launch tomorrow too. You ladies and your team seem to take it all in-stride! Thanks for all of the quick responses and great creative that you helped me deliver on-time…pretty amazing!"
Dewey Ford
PRTC, Director of Marketing
"I've got to tell you that I've gotten very used to editing what I need to in the website and it's just what we needed. This website is truly awesome and unlike any other in our industry. The residential form is getting results like nobody envisioned and is a huge addition for continued growth in our markets.
Viamark and Blue Tone have done a remarkable job here and I personally want to say thanks."
Valley TeleCom Group
"Thank you so much for all you've done for us, and for all you'll do in the future! It has been a true pleasure to work with Viamark."
Kim Myers-Brown
TruVista, Senior Director - Strategic Marketing
"We found a gem when we decided to partner with Viamark."
William Helmly
Home Telecom, President & CEO